In celebration of Look Good Feel Better's 25th year in Canada, we've named 25 Heritage Heroes who have helped the charity make it to 25 inspiring years of helping women and teens with cancer feel like themselves again, or currently play an important role and provide a powerful voice to keep the program alive for years to come.
Each of our 25 Heritage Heroes – one for each year of our program – exemplifies the very essence of Look Good Feel Better's mission to empower and support women with cancer.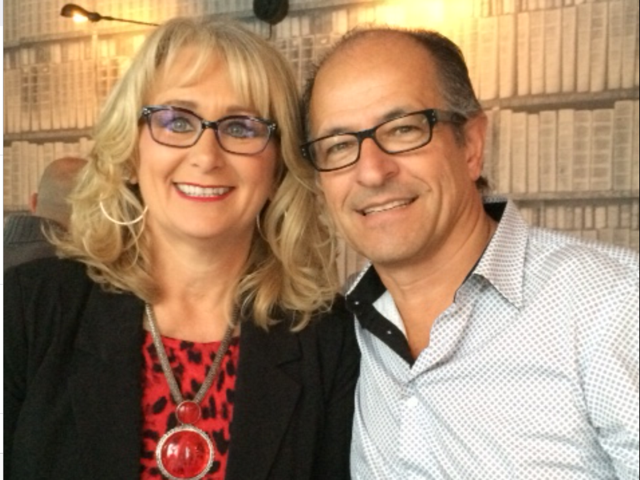 After more than a decade of witnessing the impact of Look Good Feel Better as a dedicated volunteer, Brenda Visconti rallied her Uxbridge community to raise more than $11,000 for the cause this summer.
Visconti is a member of the Uxbridge chapter of 100 Women Who Care, a philanthropic group made up of more than 100 local women who gather once every three months to each write a $100 cheque to a local cause or non-profit.
Visconti nominated Look Good Feel Better and presented the cause to the group. In September, 100 Women Who Care Uxbridge chose LGFB as its charity of choice and collectively donated an impressive $11,700.
"I painted a verbal picture from start to finish of what happens, how women get involved, how the Uxbridge community, all of the women who are diagnosed with cancer, will be able to go to one of our workshops at a convenient location," Visconti said of her impressionable presentation.
Visconti is a Heritage Hero, not only for her recent fundraising, but how she's always gone above and beyond to help the charity in its mission to empower and support women with cancer.
Visconti joined Look Good Feel Better as a volunteer when she retired from her esthetics business 11 years ago – but she had heard about the charity long before, when she read an article about her former cosmetology classmate Sherry Abbott's battle with ovarian cancer and her pivotal role with the charity.
Inspired by her cancer survivor husband, she knew she wanted to volunteer for a cancer agency and Look Good Feel Better was "the perfect fit."
"For me it was the love of women and being able to empower them with giving back and making them feel like women again," said Visconti. "Everything that Look Good Feel Better talked about … was so close to my heart."
She began volunteering at adult workshops, then helped at the first teen workshops in Toronto, initially held at Princess Margaret Cancer Centre before it moved to Sick Kids. She then helped with a pilot project that assisted cancer survivors with lymphedema, a swelling in the arms or legs caused by the removal or damage of lymphnodes because of treatment.
Today, she continues to volunteer once a month at Oshawa's Hearth Place Cancer Support Centre and also makes the trek out to Cobourg to lead the workshop that takes place there four times a year.
"Every moment is an amazing moment," Visconti said of her volunteer hours. "To see the faces on all these women, high fiving and making lunch dates … From as young as the teen program to an 88-year-old saying, 'I haven't worn makeup forever' and there she is going out looking like she's rocking the world."
"There's so many instances like that that I love that makes these past 11 years more than worth it."