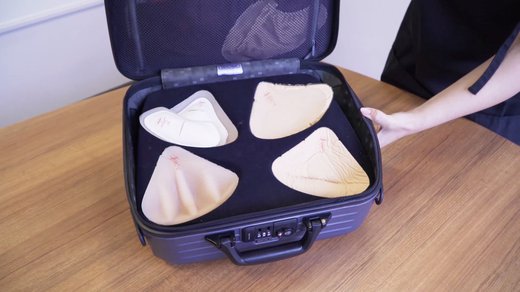 WHAT SHOULD YOU PUT IN YOUR BRA?
Use breast forms/prosthesis - not tissue or bean bags etc. Depending on your surgery, different options are available with weight and shape variation adapted to your lifestyle activities.

WHY WEAR A PROSTHESIS?
• Restores body balance and creates a natural look.
• Makes your bras and clothing fit better.
• Helps prevent shoulder drop and shoulder pain.

WHAT ARE MY OPTIONS?
• Weight balancing to match natural breast
• Lightweight options
• Partial prosthesis
• Symmetrical / Asymmetrical
• Swim prosthesis
• Active prosthesis