Mindfulness During Cancer – conversation with Dr. Linda Carlson
---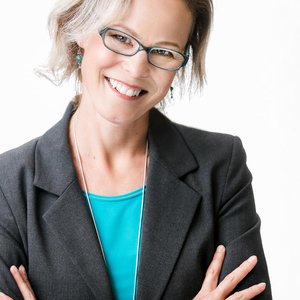 2020 was a crucial year and brought on many new and reoccurring stressors not unlike the uncertainties of those faced with a cancer diagnosis. Mental health is now, more than ever, at the forefront of all our minds.
Dr. Linda Carlson, professor in the Faculty of Medicine and co-author of The Art and Science of Mindfulness (full biography below), defines mindfulness as "Paying attention on purpose in the present moment with an open and accepting attitude."
During this Speakers' Series, Dr. Carlson will help break down what mindfulness really is, provide research-based examples of how it can help reduce stress, support mental health during cancer and give us practical mindfulness tips that can be beneficial in your everyday professional and personal lives.
Join us as we chat with Dr. Carlson and learn new strategies to help us ease into 2021.
Wednesday, February 3, 2021
5:00-6:00pm EST
Zoom Link will be provided once you register.
This Speakers' Series is generously sponsored by The Globe and Mail.

Biography
Linda E. Carlson, PhD, R.Psych., holds the Enbridge Research Chair in Psychosocial Oncology, an Alberta Heritage Foundation for Medical Research Health Scholar award, and is associate professor in psychosocial oncology at the University of Calgary. She is director of research and works as a clinical psychologist at the Tom Baker Cancer Centre, Calgary, Canada. Carlson is coauthor of The Art and Science of Mindfulness and has published over ninety book chapters and research papers in peer-reviewed journals. She regularly presents her work at international conferences. Michael P. Speca, PsyD, R.Psych., is adjunct associate professor of psychosocial oncology at the University of Calgary and a former Canadian Cancer Society post-doctoral fellow at the Tom Baker Cancer Centre. As a clinical psychologist at the Centre, he counsels cancer patients and their families, facilitates a range of group support programs, and cofounded the Centre's popular Mindfulness-Based Cancer Recovery program. Zindel V. Segal, PhD, is professor of psychology at the University of Toronto Scarborough. He is coauthor of Mindfulness-Based Cognitive Therapy for Depression and The Mindful Way through Depression .
Please note that the information provided is intended as general information and not meant to replace the medical advice you receive from your primary care team.  You should always consult your healthcare practitioner with any questions or concerns.