Mindfulness During Cancer – conversation with Dr. Linda Carlson
---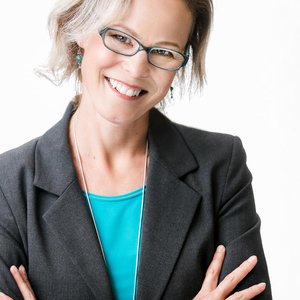 2020 was a crucial year and brought on many new and reoccurring stressors not unlike the uncertainties of those faced with a cancer diagnosis. Mental health is now, more than ever, at the forefront of all our minds.
On February 3, we sat down to chat with Dr. Linda Carlson, professor in the Faculty of Medicine and co-author of The Art and Science of Mindfulness (full biography below). She defines mindfulness as "Paying attention on purpose in the present moment with an open and accepting attitude." During the our, Dr. Carlson helped break down what mindfulness is, provided research-based examples of how it can help reduce stress, support mental health during cancer and gave us practical mindfulness tips that can be beneficial in your everyday professional and personal lives.
This Speakers' Series was generously sponsored by The Globe and Mail.

Biography
Dr. Linda Carlson holds the Enbridge Research Chair in Psychosocial Oncology, is Full Professor in Psychosocial Oncology in the Department of Oncology, Cumming School of Medicine at the University of Calgary, and Adjunct Professor in the Department of Psychology. She is the Director of Research and works as a Clinical Psychologist at the Department of Psychosocial Resources at the Tom Baker Cancer Centre (TBCC), where she has worked since 1997. She also holds a CIHR SPOR-funded mentorship chair in innovative clinical trials, which funds the TRACTION program (Training in Research And Clinical Trials in Integrative Oncology), supporting a multidisciplinary group of University of Calgary fellows studying Integrative Oncology.
Dr. Carlson received the Kawano New Investigator Award from the International Psycho-Oncology Society in 2006; the William E. Rawls Prize in cancer control from the National Cancer Institute of Canada/Canadian Cancer Society in 2007; a New Investigator Award from the Canadian Psychological Association Health Section in 2009, the inaugural Research Excellence award from the Canadian Association of Psychosocial Oncology in 2010, the Arete Award for Research Excellence from the Department of Oncology at the University of Calgary in 2012, the Bernard Fox Memorial Award from the International Psycho-Oncology Society in 2019, and was shortlisted for the Dr. Rogers Prize in Complementary and Alternative Medicine in 2013, 2015, 2017 and 2019. She is also a fellow of the Society for Behavioral Medicine and the Mind and Life Institute, is the President-Elect of the Society for Integrative Oncology, and is Co-Editor-in-Chief for the official International Psycho-Oncology Society journal: The Journal of Psychosocial Oncology Research and Practice.
Dr. Carlson's research in Psychosocial Oncology, Integrative Oncology and Mindfulness-Based Cancer Recovery has been published in many high-impact journals and book chapters, and she published a patient manual in 2011 with Michael Speca entitled: Mindfulness-Based Cancer Recovery: A step-by-step MBSR approach to help you cope with treatment and reclaim your life, in addition to a professional training manual in 2009 (2nd Edition 2017) with Shauna Shapiro entitled The Art and Science of Mindfulness: Integrating mindfulness into psychology and the helping professions. She has published over 200 research papers and book chapters, holds several millions of dollars in grant funding and is regularly invited to present her work at international conferences, most recently in Netherlands, Switzerland, China, Australia, New Zealand, Africa, Israel and all across Canada and the USA. She presented a TEDx talk called Mindfulness for Personal and Collective Evolution in 2016, you can find the video here: https://www.youtube.com/watch?v=QgZd5GvZ5Qs
Please note that the information provided is intended as general information and not meant to replace the medical advice you receive from your primary care team.  You should always consult your healthcare practitioner with any questions or concerns.