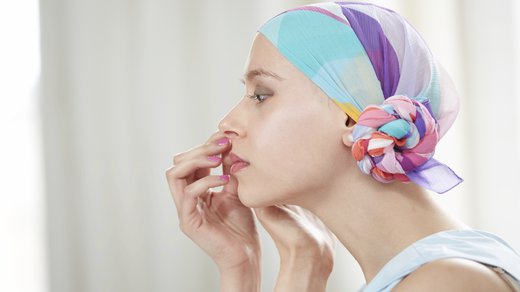 Now that we have a fresh, clean canvas, we can start adding definition and colour.
CONCEAL
Diminishes the appearance of dark circles, covers broken capillaries, blemishes, facial redness, brightens the eye area, and helps eye shadow last longer.
Lightly apply with a clean ring finger, product applicator or disposable wedge sponge.
For eye lid discolouration, apply dots of concealer starting from the inner corner of the eye and gently blend the dots to the outer corner of the eye.
For dark under-eye circles, starting  at inner eye corner and working outward toward the iris, apply  dots of concealer under eye using a clean ring finger or a disposable wedge.
LAY THE FOUNDATION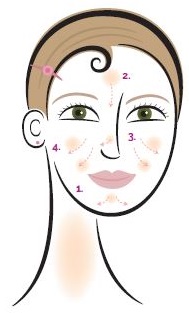 Evens out skin tone, gives a soft touch of colour, protects the skin from the environment and gives a more flawless appearance.
Choose a shade of foundation to match the colour of skin at your jawline.
Apply dots of foundation to your forehead, nose, chin and cheeks with clean fingers or a disposable cosmetic sponge.
Blend outward and downward from the centre of your  face to the edge.
Blend well at the hairline and the jawline.
POWDER
Sets foundation, evens out skin tone, helps makeup last longer.
Apply a light application of translucent powder over face with a clean cotton ball.
Gently dust downward  and  outward to remove excess powder and smooth facial hair.