HONEY, YOU KNOW YOU NEED IT!
---
TresBello is excited to partner with Mary Kay Garment Girl and Bold Works to bring you Style Disruption on the Credit - a fun afternoon of fashion, beauty and more! All in support of Look Good Feel Better, helping women with cancer feel like themselves again.
Date: Sunday June 4th 1-4pm
Venue: Forks of the Credit Inn
Fashion Demos - Try Ons allowed!
Learn to Tie a Scarf, Find your Lipstick & Hair Fun!
Wine Tasting, Hors d'oeuvres & Themed Cocktail
Tote Bag Takeaway & Raffle
---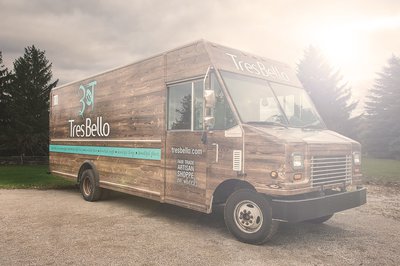 **Space is Limited, get your tickets now!

Tickets $40 available through:

janet@tresbello.com 416-303-3705
cherylmills.mk@gmail.com 416-904-7858
---
If you'd like to make a donation to Look Good Feel Better, you can do so below.

Perhaps the most challenging thing about cancer is not the disease itself, but the loss of identity that comes with it. Suddenly you're no longer a colleague, sister, wife or mother – you're a cancer patient. The disease robs you of your sense of self, both as a human being and, more specifically, as a woman.
Look Good Feel Better offers a workshop that gives Canadian women the tools and techniques to feel beautiful and vital. In so doing, we help restore a sense of self and renew a feeling of womanhood, however these women choose to define it.
Your generosity can help us reach more women, helping them to recognize themselves, amid the fight of their lives.