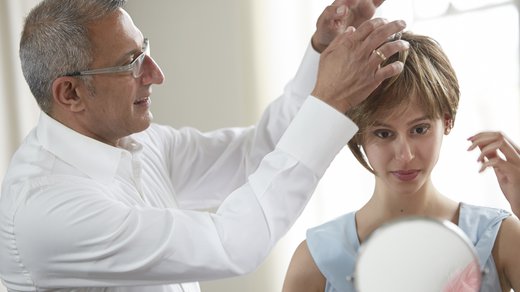 Choosing a wig may take a little bit of time and effort, but it will be worth it to find the wig that is perfect for you.
BUYING TIPS
Make an appointment – it can take 45 minutes to an hour to discuss options, choose the right wig and get fitted.
For hygienic reasons, make sure the salon provides clients with nylon caps to wear when trying on wigs.
Take a friend or family member for support and second opinions.
Take a photo of yourself with your favourite hairstyle and colour for reference.
To ensure the best fit, make sure your own hair is no longer than ¼ inch long.
Try a variety of styles and  colours – having choices is really empowering.
Don't feel pressured to buy a wig immediately. Take your time and be sure you have chosen a wig that you will feel comfortable wearing during the duration of your hair loss.
 
For more information on how to find a wig during Covid-19 Restrictons - click here.